Latest News
New Local Plan will be submitted for independent examination
28th November 2017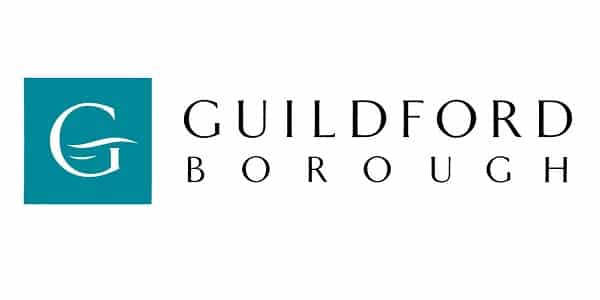 Much needed new homes, jobs and transport improvements are a step closer as the Council agrees that our new Local Plan can be submitted to the government's planning inspectorate.

Cllr Paul Spooner, Leader of the Council, says: "This is great news and a crucial move forward for the future of Guildford. Our plan is about enabling people to thrive, wherever they live or work in the borough, and I would like to thank everyone for taking the many opportunities to get involved. I would also like to thank the officers for all their hard work in the long but necessary process in producing a new Local Plan."
On Monday 20 November, the Executive met and recommended that the Council approve the Submission Local Plan. At its meeting on the 21st November, the full Council was asked to decide whether the plan, associated documents and consultation comments could be submitted for independent examination. The Council agreed that the plan and all relevant documents can now be submitted to the Secretary of State.
Cllr Spooner explains: "This was a very important decision about a complex and integrated framework, which aims to put control about how our borough evolves firmly in local hands. Without a plan in place that allows us to consider the bigger picture there is a greater risk of a piecemeal approach driven by developers or those outside the borough. As expected, it was a lively debate with input from many councillors and public speakers. It's great to see how deeply people care and it is a fundamental part of what local democracy is all about."
"Local people want a range of homes, especially affordable, a successful economy with great work prospects, good education choices and protected heritage and countryside. Alongside better transport and travel options to support them. Our new Local Plan is the best way to provide these and will enable the Council to tackle local issues and balance community needs across the whole borough."
"From the very beginning we have focused on our brownfield first policy to use previously developed land and limit the need to develop within the Green Belt. Community involvement in this is vital and we carefully considered the thousands of comments from individuals and organisations in the various consultations since the Council started developing the new plan. Their feedback has been invaluable, especially in clarifying details about the significant and minor changes we made to the plan during that time."
"We aim to submit the new Local Plan next month and it is then over to the Planning Inspector to manage their independent examination. However, it is still vital that strategic partners complete their supporting transport and other infrastructure projects. That way we can deliver the new plan in full and give our residents and future generations the great environment, homes and jobs they need."
Alongside the plan, we will also submit all of last year's public consultation comments and the responses about the changes from this summer's consultation. After a draft Local Plan is submitted, the appointed Planning Inspector then controls and manages the independent examination, which includes a set of public hearings. The independent Planning Inspector will also contact everyone who commented on the draft Local Plan to see if they wish to participate.
When the Planning Inspector has completed their examination, they will produce their report and recommendations. We will then consider any changes they may have recommended and the full Council will be asked to decide whether to adopt the new Local Plan. We hope this final stage for the plan will be achieved by the end of 2018.
To find out more, please visit www.guildford.gov.uk/newlocalplan