Latest News
New digital stereo system expands optical microscope capability
2nd August 2021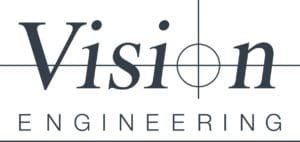 Vision Engineering Limited (Woking, UK) has announced the launch of DRV Stereo CAM, a new and innovative stereo camera system that converts optical stereo microscopes into high magnification, high definition 3D digital stereo microscopes.
DRV Stereo CAM integrates seamlessly with Vision Engineering's own award-winning ergonomic stereo microscope, the Lynx EVO, but it also upgrades compatible conventional binocular stereo microscopes to full HD 3D digital stereo imaging.
This unique system combines all the benefits of high resolution optical microscopy and Vision Engineering's patented DRV 'glasses-free' digital 3D stereo viewing technology.
The DRV Stereo CAM's novel design allows viewing to be separate from the target subject, enabling remote, safe and ergonomic positioning of the operator where the subject is required to be in a clean or aggressive environment. Samples in laminar flow cabinets, over production lines and in difficult to access areas can be safely and remotely viewed, in 3D, away from the microscope.
A further benefit of DRV Stereo CAM is the live distribution of viewed images and video, so now, high resolution 3D stereo images normally viewed in-situ through an optical microscope can be viewed, captured, recalled and shared across networks. Team members located within a building, across a company, or anywhere in the world can view in real-time, the same 3D HD images.
Paul Newbatt, Vision Engineering Group Sales and Marketing Director said 'This is a step forward for our inspection technology which continues to build Vision Engineering's reputation for microscopy innovation.  DRV Stereo CAM brings together all the benefits of high quality optical stereo microscopes with a unique 3D HD digital image capture and visualisation capability.
DRV Stereo CAM enables our customers to improve the efficiency of their product validation processes. They can view prototype components and products either locally or remotely and, in real-time, simultaneously share these live 3D images with colleagues, customers and supply chain partners around the world'.
For more information: www.visioneng.com