Latest News
Level Up Reigate & Banstead
24th February 2021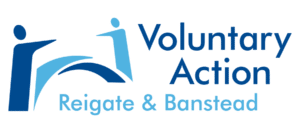 Level Up Reigate & Banstead is a project run by Raven Housing Trust that provides refurbished laptops for disadvantaged children and young people who need them for home study.
Donated are laptops are wiped and refurbished by a team of volunteers. They are then distributed to children and young people in the borough of Reigate & Banstead via local schools and charities.
In the current lockdown many vulnerable families are without enough digital kit to home school their children. In conversation with a number of schools across Reigate & Banstead, we have a Phase 1 target of providing 600 laptops to schools by Easter.
Since the beginning of January, we have given out 300 laptops to schools, and the tech volunteers are working incredibly hard to get the next batch ready.
We believe that in a year we will be able to refurb 1000 laptops minimum, and the goal is that any young person in education who cannot afford a laptop is gifted one through Level Up.
Are you a business who has upgraded their tech recently, and has older unwanted laptops that they could donate? If so, please drop us a line at levelup@ravenht.org.uk or call Steve on 07850 206631
We are happy to talk through our data security processes!