Latest News
How to get your business involved in the Queen's Green Canopy project to celebrate the Platinum Jubilee?
21st February 2022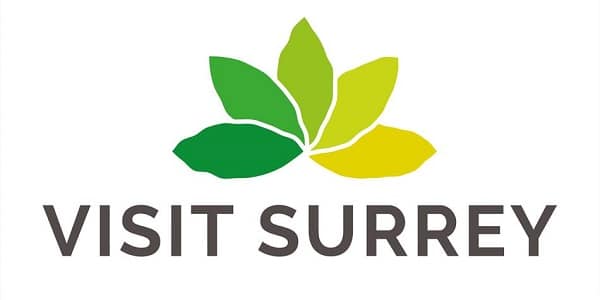 You still have time to get involved in tree planting as part of the initiative to celebrate the Queen's Platinum Jubilee. There are lots of organisations and charities keen to work with you and your business to plant trees in the grounds of your premises. Alternatively, have your staff come out on planting days for community projects.
The Woodlands Trust is a good source of information and support. You can purchase trees direct from the charity or, if you have a spare 70 acres to spare, perhaps you might like to get involved in their 70 acre native wood project. More details can be found on www.woodlandtrust.org.uk website.
You may just like to keep it simple and purchase a tree from your local garden centre and plant it to commemorate our Queen's Platinum Jubilee at your offices. There is a wonderful social enterprise in Perthshire, Scotland supporting young and disadvantaged people into employment. They are producing beautiful wooden plaques to accompany your tree planting and highlights its dedication to the Platinum Jubilee. Go to www.theworkshopaberfeldy.org for details.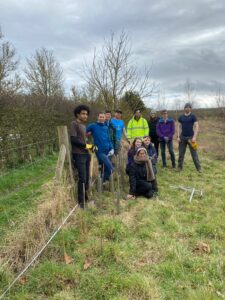 Other organisations involved in hedge and tree planting opportunities are the Surrey Hills Society www.surreyhillssociety.org and Surrey Wildlife Trust www.surreywildlifetrust.org. This collaborative project has been made possible due to the support of the Surrey Hills Trust Fund and the Surrey Hills FiPL (Farming in Protected Landscapes) grant, funded by Defra. They are working in partnership with Surrey Choices, who give volunteering and employment opportunities to adults with learning disabilities and are assisting with hedgerow planting projects across the Surrey Hills. There are opportunities to get involved in practical volunteering days.
Surrey Wildlife Trust have also secured HLF funding for the 'Preserving Surrey's Hedgerow Heritage' project. It aims to inspire and teach young budding ecologists, practical conservationists and the wider community to restore, renew and create hedgerows in the North Downs and Surrey Hills. The project will be running over four years and will seek to leave a legacy of healthy hedgerows and to equip local communities with the traditional skills and passion needed to ensure Surrey's hedgerows thrive for future generations to enjoy. If you are interested in getting involved contact via.
Although the tree planting season draws to a close in March, there are opportunities to plant again from October to December 2022 as part of the Queen's Green Canopy project.