Latest News
How Surrey SMEs can use HR to drive success
2nd March 2022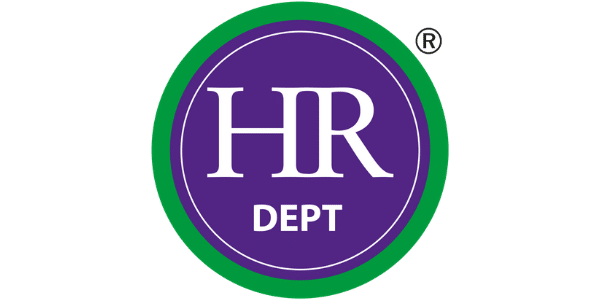 Several newspaper opinion pieces have criticised the role of HR in holding managers back or dogmatically advising continued working from home.
·As in any profession there are good and bad practitioners and different solutions will be right for different businesses.
Good HR will align with overall business goals and offer businesses vital assistance in staying compliant with employment law.
The role of HR has been in the firing line in the national press: "Personally, I have never met anyone in HR who is not a presumptuous dullard." and "It is a classic example of the HR doom loop that has taken root in the British workplace since the pandemic." are just two of the acerbic comments that have been published. Martine Robins from The HR Dept Woking & Guildford puts forward the case for the role of good quality HR advice in modern British businesses.
Martine begins: "I won't dwell on the sweeping negative generalisations that some newspaper opinion pieces have expressed, which are quite ideological in their nature. I put it positively: quite simply, good HR advice is good for business.
"As in any profession there will be different approaches and, just as in any profession, you need to find advisers who suit your vision.
"At The HR Dept we put your business first, and one of our mantras is 'We tell you what you can do, not what you can't'. This eschews the constrictive approach that can give HR a bad name. It means we look for positive solutions to help you meet your goals whilst staying legally compliant.
"This could be helping terminate the contract of a troublesome employee who thinks that employment law protects them when they take liberties. It could be helping you navigate difficult conversations during times of adversity or leading you safely through any number of tricky situations.
"These are reactive scenarios, but good HR looks ahead and helps you create the right conditions for your team to thrive in their roles as they work towards your business goals.
"For instance: widening the talent pool from which you can recruit by coaching you in inclusion and diversity; introducing the latest management techniques and processes to raise productivity and maintain a happy workforce; and cutting costs by developing remuneration packages which do not rely on ever larger salaries, but instead tap into other things which staff value.
"Then there is the lurking danger of tribunal courts. When an employer falls foul of employment law, they are at risk of having to make a substantial pay-out after a tribunal claim.
"In the year to 2020, for example, the average award for unfair dismissal was £10,812 and the highest was £118,842. For sex discrimination the average was £17,420 and the highest £73,619. The risk is not only financial: reputational damage can hurt you just as much.
"In that year there were more than 100,000 tribunal applications lodged – that's more than 275 a day. So, the risk is very real. Good HR practices are the front line of defence against this risk.
"In fact, so confident are we in the advice we provide, that we are able to offer an insurance-backed guarantee to our Advice line customers who follow our advice from the outset. They are shielded from legal costs and awards, should a claim be made against them at tribunal. Now that's advice worth having in your business."
For enquiries on this topic, please contact Martine Robins from The HR Dept, at martine.robins@hrdept.co.uk or on 01483 603001.