Latest News
Hennessey Brown Music & Guildford Cathedral
19th November 2021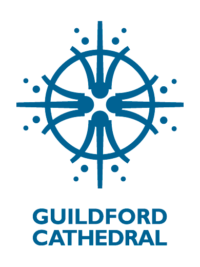 The Inspiring Women Concert is the weekend after International Women's Day.
The concert will celebrate women in music as composers, conductors and performers.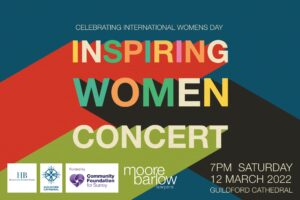 Inspiring Women includes performances from Amies Freedom Choir who are an ensemble including female survivors of human trafficking who sing together. In 2020 this choir was awarded the prestigious Women of the Year Community Spirit Award
The concert will also include the girls from Guildford Cathedral singing works by Cecilia MacDowall and Imogen Holst. There will be an instrumental interlude with Harriet Mackenzie, two London conservatoire and a professional 'cellist performing "Riff for Strings and Snare" by Hennessey Brown Music composer Dominique Le Gendre.
The climax of the concert will be a performance of Cecilia Macdowall's "Everyday Wonders; The Girl From Aleppo." The music of this work depicts the incredible journey undertaken by Nujeen Mustafa in a wheelchair from Syria to Germany. The solo violin part will be played by Hennessey Brown Music violinist Harriet Mackenzie and sung by the Guildford Cathedral Girls Choir, performed by the Conservatoire Concerts string orchestra and conducted by Katherine Dienes-Williams, Organist and Master of the Choristers at Guildford Cathedral.
The aim of the concert is to showcase inspiring women in music. Tickets are available from the Guildford Cathedral Box office – https://www.guildford-cathedral.org/events/boxoffice/534 for more information.