Latest News
Heathrow expansion takes next step towards building construction legacy across the UK
10th November 2017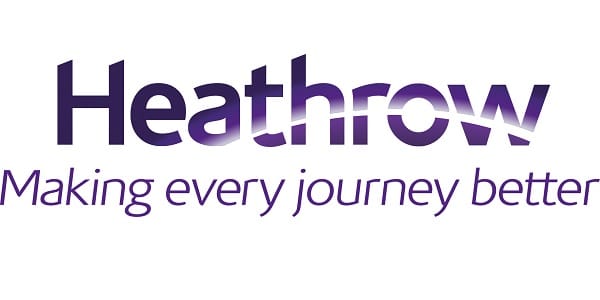 • Heathrow has unveiled the longlist of sixty-five Logistic Hub locations – off-site centres for construction and manufacturing which will help the airport deliver its expansion plan
• Located across the country, the Logistics Hubs will participate in offsite construction of the third runway, bringing jobs to every corner of the UK
• Four logistics hubs will ensure a legacy of construction excellence across Britain and draw upon skills and expertise across the UK
• Airport also unveils ten 2018 Business Summit locations– ensuring every region across the UK benefits from supply chain opportunities via expansion
• Announcement to be made at Heathrow's annual Supplier Awards, celebrating businesses across Heathrow's supply chain
Heathrow has announced the next step in building Britain's new runway by revealing the sixty-five longlisted sites in the running to be selected as expansion Logistics Hubs, which will help ensure that businesses across the UK can form part of the airport's supply chain for expansion.
Today's unveiling of the longlisted Logistics Hubs, another delivery milestone for the airport, follows a commitment made by Heathrow to shake-up the UK construction industry by using expansion to revolutionise the way Britain builds major infrastructure.
The sixty-five potential sites have been chosen from an initial 121 applications. Once finalised, the final four selected locations will pre-assemble components of the expanded airport before transporting them in consolidated loads to Heathrow, playing a key role in supporting expansion's efficient delivery.
Heathrow expansion is the first major infrastructure project in the UK to pioneer the large-scale use of logistics hubs, and Britain's new runway will create jobs in every corner of the UK. The Hubs will also create a legacy of construction excellence in the UK for future generations.
The Logistics Hubs also tie directly into Heathrow's commitments on sustainability, by reducing emissions through transporting assembled components to site in fewer lorries. This approach will help deliver expansion faster, more affordably and will minimise impact on local communities.
Ahead of the Supplier Awards this evening, Heathrow Chairman Lord Deighton said: 
"As the UK leaves the EU, Heathrow is an essential infrastructure project that will ensure Britain remains an open trading nation.
"As part of that, Heathrow's third runway will rely on talent from all over Britain helping to create a national asset for generations to come. This means new procurement opportunities for businesses in every region, helping drive growth and investment into local communities in all corners of this country. Our aim, to harness the skills we need through long-term projects such as the Logistics Hubs and Business Summits, will drive jobs and investment leaving a legacy of increased productivity for the construction sector. The third runway is not a London centric project – it is one we are opening up to the whole of the UK, asking for its skills and expertise to help build an asset this country so desperately needs to safeguard its future prosperity."
Civil Engineering Contractors Association chief executive Alasdair Reisner added:
"We are keen that the whole of the UK benefits from the expansion of Heathrow. We see huge potential for the logistics hubs to stimulate the growth of new industrial heartlands across the country, manufacturing and assembling the high-quality components used by contractors to build world class new facilities for Heathrow"
 
Tim Colman, Spokesman for The Federation of Small Businesses added: 
"The concept of establishing Logistics Hubs across the UK will really benefit small businesses nationwide – not just those near London. For many small business owners, this will be the first opportunity to join the supply chain for such a prestigious national infrastructure project – and in many cases in the Logistics Hubs that are not far from their own working base.
"This is a win – win situation as it is widely accepted that small businesses are able to work flexibly to meet clients' requirements, whilst offering excellent value for money."
Also on Wednesday, Heathrow will reinforce its commitment to put SMEs at the heart of its expansion plans by announcing ten new locations that will host Business Summits in 2018.
Offering unique opportunities for SMEs to connect and trade face-to-face with Heathrow's supply chain, the Business Summits are designed to give SMEs across the country a chance to forge new connections and win business with some of the UK's largest organisations.
To date an estimated £93.4 million of new deals have been won by businesses, because of the partnerships formed at Business Summits.
The announcement of the ten new Business Summit locations builds on the seven held in 2017 and sees Heathrow well on the way to hitting its goal of establishing Heathrow Business Summits in all 12 regions of the UK by 2025.