Latest News
Guildford urged to support Revo's 'Shopkeeper's Campaign' and business rates reform
11th February 2021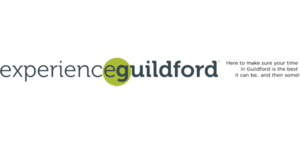 Experience Guildford, the town's Business Improvement District (BID), is urging businesses and residents to join them in supporting Revo's campaign to reform business rates for UK high street and town centre shopkeepers to ensure greater parity with their online counterparts. Revo is a membership organisation that supports the people and businesses involved in the diverse world of retail and placemaking, ensuring that our towns thrive and prosper, whilst energising and driving progress for their members.
Their current 'shopkeeper's campaign' highlights the accelerated pace at which online retail has advanced throughout the Covid pandemic and associated lockdowns. This has further increased the business vulnerability of our bricks and mortar retailers, by accentuating the unfair competitive advantage benefited to online retailers who enjoy business rates at a fraction of the price compared to their high street counterparts.
Revo is calling upon the government to address and reform this business rate gulf and create a fairer system for retailers across the board, to ensure the recovery and future viability of our high streets. As such, Revo is urging individuals and organisations to share their campaign objectives in a bid to influence the Treasury to take the necessary steps to implement a reform on business rates before their next budget announcement on the 3rd of March.
In an open letter to the government, Vivienne Kine, Chief Executive of Revo wrote;
"Since their introduction, business rates have increased by almost 50 per cent and are the largest fixed cost paid by UK retailers. They have contributed to the closure of many of well known and loved high street names, leading to job losses and the loss of community vibrancy.
"We have seen many of our local stores shut for good during the Covid-19 pandemic and many others are holding on by a thread. The advantage that online sales has had over the high street for many years has now been exposed, and reform of the business rates system is desperately needed.
"We all want to see high streets and local employment thriving in these stores for years to come."
Amanda Masters, Chief Executive of Experience Guildford adds;
"Over the last 12 months, our high streets and the businesses who trade on them have never been more tested. Their fighting spirit in the face of reduced footfall and imposed periods of lockdown has led to much diversification and creativity, with many of them adopting and expanding their online presence. Whilst this demonstrates the very resourceful nature of our retailers, it also further highlights the huge business rates' gulf between bricks and mortar and online retailers.
"For that reason, we're backing Revo's 'shopkeeper's campaign' in a bid to create a level playing field for businesses operating in our towns, cities and villages so they can compete fairly with their online equivalents. We are also appealing to Guildford's MP, Angela Richardson and the Guildford community to get behind this campaign, support our businesses and ultimately protect our historic market town for future generations to enjoy."
To find out more about the campaign and see how you can offer your support, please see below suggestions from Revo.
1.            Write to your local MP using this link, filling in the relevant information.
https://savelocalshops.eaction.online/savelocalshops
2.            Post the link on your business and personal social media accounts.
3.            Share the link with businesses, tenants and employees and ask them to do the same.
4.            Share the campaign on local social groups (town centres, high streets, lockdown activities etc).