Latest News
Gatwick and the Department for International Trade launch competition to help local businesses attend global trade exhibitions
6th March 2019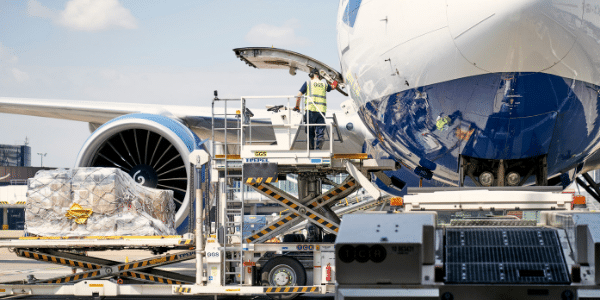 Three winning businesses will receive £2,000 from Gatwick to cover costs to attend their chosen international trade exhibitions
The competition is open to SMEs with headquarters in Sussex, Surrey, Kent and Croydon
£7.5 billion of international goods pass through Gatwick in trade supporting 113,800 UK jobs
Today, Gatwick Airport launched a new competition with the Department for International Trade to give local businesses the chance to attend international trade exhibitions – helping them grow internationally and support local job creation.
SMEs headquartered in Surrey, Sussex, Kent and Croydon can take part by explaining in 150 words how their business will develop by attending trade exhibitions through the Gatwick Trade Fairs webpage (www.gatwickairport.com/trademissions).
Businesses in the Gatwick Diamond area are 50% more likely to export than those in other parts of the UK, according to Oxford Economics. Gatwick and the Exporting is GREAT campaign are looking to further help these SMEs to take advantage of a range of international trade opportunities which are supported by DIT and a range of trade associations.
Oxford Economics also found that Gatwick was an important enabler of trade with £7.5 billion of international goods passing through Gatwick in 2017 in business that supported 113,800 UK jobs. Such trade is enabled directly by the transport of cargo within the belly holds of flights – particularly through the airports 66-strong long haul route network.
International Trade Secretary and President of the Board of Trade Dr Liam Fox MP said: "Businesses of all sizes should remember that there is a world beyond Europe and there will be a time beyond Brexit. This competition, which we have launched with Gatwick Airport, will help SMEs who may not have the time or resources to realise the opportunities of international expansion and exporting.
"The DIT stands ready to help companies export. I encourage local businesses to get in touch with us to learn more about what we can do to help you make the transition from local to global."
Guy Stephenson, Chief Commercial Officer, Gatwick Airport said; "SMEs are an important cog in the economic ecosystem of the South East and we recognise the many challenges they face.  By supporting local enterprises to attend international trade shows we hope to provide them with an important step up that will help them to develop and grow their business for the future.
"We hope to keep working closely with the Department for International Trade to see how else we might support local business going forward."
Local SMEs will have until midnight on 1 April 2019 to enter with the winners being announced on 29 April 2019. Competition winners will be judged by a joint committee from Gatwick and the Department for International Trade.
Ben Raby, Head of the South East Regional Trade Team, Department for International Trade, said: "Although exporting can drive profitability and increase resilience, we know the process isn't without its challenges. Setting up this competition will give growing companies the chance to take advantage of a range of international trade opportunities.
"Our region is home to a wealth of innovative and growing SMEs, and I'd encourage businesses from across the region to put themselves forward for this competition and get in touch with the DIT team. The demand is out there, and you could be too."
By working with Department for International Trade and UK trade associations, the winners of the competition will:
Receive exposure to international industry leaders, Government officials and industry multipliers including the Chambers of Commerce, associations and business councils;
Receive briefings on local business practices and opportunities, and site visits to local facilities relevant to technologies/services and products
The Department for International Trade offers a range of support to SMEs, with services including digital support, information on international business opportunities and one-on-one meetings with experienced International Trade Advisers (ITAs).
Companies across the South east region can find information and a current list of opportunities by visiting great.gov.uk or contacting DIT South East: at info@tradesoutheast.com or on 0330 300 0012