Latest News
Free Online Business Course for Guildford Residents
1st February 2021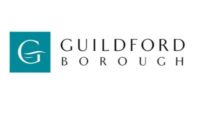 Brilliant business ideas can be brought to life with our free online course next month.
The 10-day course, in collaboration with the PopUp Business School, runs from Monday 22 February to Friday 5 March to give residents a new way of thinking and practical ideas to make your business idea a reality.
The course will also give established businesses information, inspiration and practical advice on how to grow and adapt.
The online schedule includes practical sessions, one-to-one coaching, workshops and peer support. You can attend from home via Zoom and choose which sessions you'd like to join. There are two sessions a day at 10am and 1.30pm. Support continues after the course has finished with an online supportive community.
Lead Councillor for the Economy, Cllr John Redpath says:
"This is a great opportunity for our residents who are considering starting a business, or who want to develop their business skills if they are out-of-work or facing redundancy. After one recent course, 122 new businesses were created, so it's exciting that our residents will have the chance to get the skills to start something new.
"We understand that many local businesses are facing ongoing difficulties due to the continued impact of the global pandemic. As a Local Authority, we are here to support all our local businesses and provide as much help as we can. We have already distributed over £23 million in government grants and provided business rate relief to businesses in the retail, hospitality and leisure sectors."
For more information on the course and to sign up, visit the PopUp Business School website.
We have also offered help and support to residents and local businesses affected by the pandemic with a Virtual Job Club and discretionary grants, and there's more to come. Please get in touch if you need any help and information.  We are keen to hear your views and how we can better support you, so we've extended the deadline for our business survey to 15 February. If you haven't had a chance to fill it out yet, you can complete it here.