Latest News
Easter Eggtravaganza at Hartsfield Manor!
9th April 2018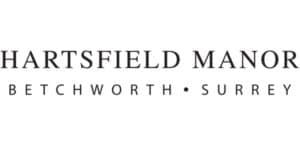 Easter Sunday was in full swing at Hartsfield Manor in Betchworth with a fundraising Easter egg hunt and Sunday lunch to raise funds for the hotels' chosen charity, George and The Giant Pledge.
George Woodall is a very brave little boy who lives locally in Redhill. 16 months ago, aged 4 George was diagnosed with a very rare form of cancer and has undergone a years' worth of intensive treatment. His parents set up George and the Giant Pledge at the beginning of his treatment with the aim to raise £1m for The Royal Marsden to go towards research specifically into childhood cancer. Hartsfield Manor together with their sister hotel Reigate Manor have chosen George and the Giant Pledge as their charity with fundraising efforts across the two hotels reaching close to £8000 so far!
Hartsfield staff donned bunny ears and Monica who can usually be found working in the restaurant became the Easter Bunny for the day and did a great job at geeing the children on and helping them find the ten different points hidden around the grounds. With a small egg to collect at each point, a prize egg on completion of the hunt, a bouncy castle, face painter and complementary hot drinks and cakes the children and grownups alike had a great time!
Giles Thomas, Group General Manager of the hotels said "We always like to support a local charity and this just stood out to us as the obvious choice, we've got to know the Woodall family over the last year and have really enjoyed hosting some successful events to help them reach their £1million target. Last year our family fun day was a phenomenal success and our sister hotel, Reigate Manor have hosted two fantastic quiz nights".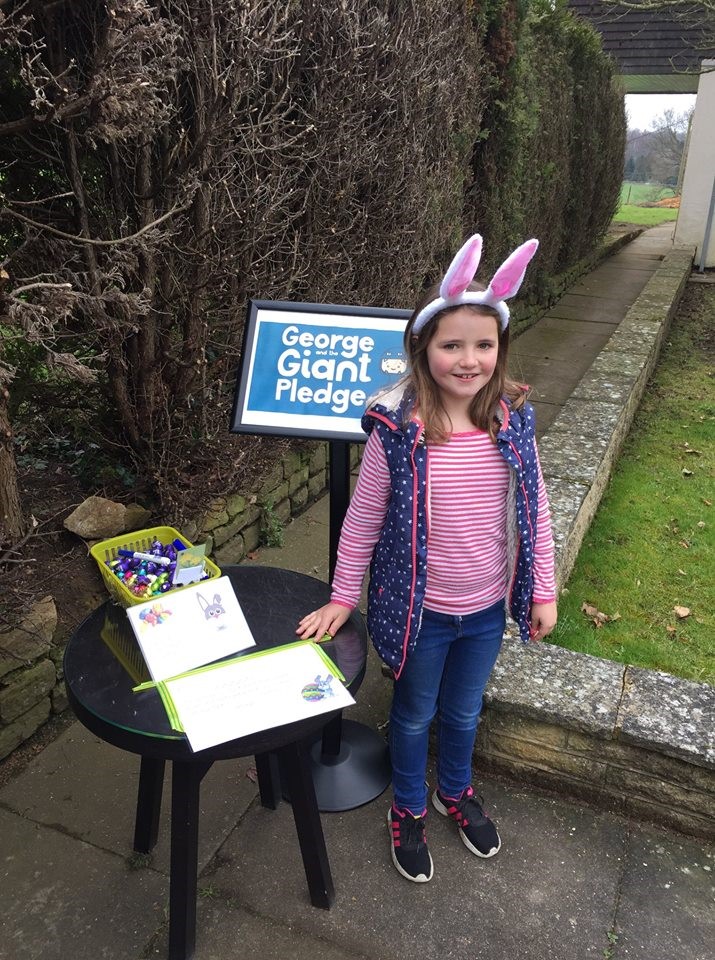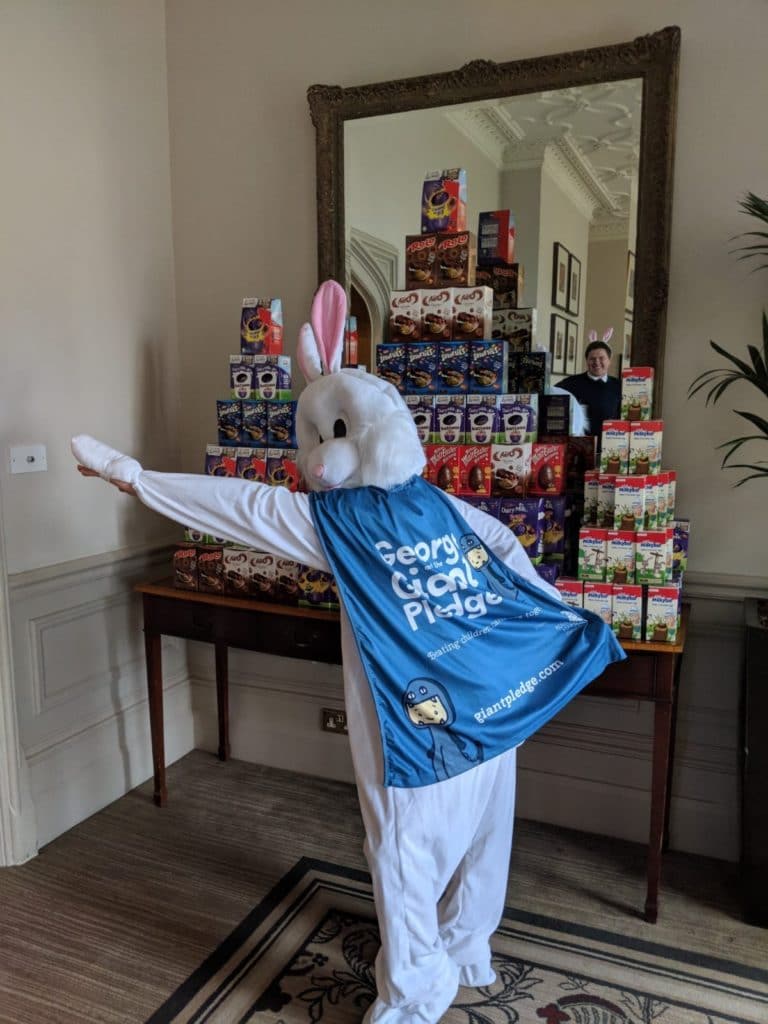 With a quiz night planned on May 11th at Reigate Manor and this year's Family Fun Day taking place at Hartsfield Manor on the 1st July the hotel group are confident their fundraising efforts will break the £10,000 mark and beyond. For further information on these events please check the websites of each hotel; www.hartsfieldmanor.co.uk and  www.reigatemanor.co.uk or call the events teams on 01737 845300 or 01737 240125.