Latest News
Climate Change Board To Focus On Creating Greener Borough
26th August 2020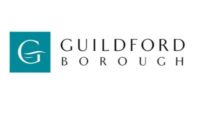 Our commitment to tackling Climate Change and making our borough greener will now be given even greater prominence with the creation of a dedicated Climate Change Board.
The Board was previously part of the Climate Change and Innovation Board (CCIB) but will now focus solely on the Council's response to the Climate Change emergency declared in July 2019. Among its priorities will be engagement with businesses and communities – with a particular focus on younger people – plus energy, planning and reducing carbon emissions.
The Innovation Board will continue to discuss infrastructure, economic growth and technology, with both Boards led by Lead Councillor for Climate Change and Innovation, Cllr Jan Harwood.
He said: "Climate Change is one of our key priorities and a global issue that we all face. We are committed to becoming a net-zero carbon borough by 2030 and to assist with the delivery of our action plan will soon be recruiting a Climate Change Officer. This will allow us to collaborate more closely with partners and the wider community on a more joined-up approach. We will play our part in creating a more secure and sustainable power generation and supply infrastructure across the borough. We need to do all we can on a local level to become more environmentally sustainable by leading the way and making positive changes to reduce our carbon footprint."
Cllr Harwood explained: "In the last decade, we have invested approximately £10 million on energy saving projects to make significant carbon reductions on our own estate and in our social housing, including building insulation measures, boiler replacements, LED relighting in all car parks, air source heat pumps, solar PV installations and variable speed drives. Energy-use accounts for 80% of all Council emissions and so it is an important focus of our action plan.
"The Council also continues to play a key role in encouraging the transition to electric vehicles. 10% of our vehicle fleet is electric, via our 'EV by default' fleet policy, and we are installing 20 new electric vehicle charging points across the borough. We also set up the Easit network scheme, a greener travel initiative which enables key employers across the borough to offer significant discounts to their staff in order to increase the use of public transport and electric vehicles.
"Another significant step made was making our Council meetings paperless, which will have a large impact on our carbon footprint and make savings of £18,000 per annum. We also fully support the Plastic Free Guildford initiative to reduce use of single-use plastics and have recently installed seven bottle refilling points in the town."
Adrian Thompson, Chair of the Guildford Environment Forum (GEF), will also be a member of the Climate Change Board, along with GEF Vice-Chairmen, Alastair Atkinson and John Pletts, and Prof Graham Miller, Professor of Sustainability in Business at the University of Surrey.