Latest News
CHARLES RUSSELL SPEECHLYS' CORPORATE TEAM ADVISES ON THE SALE OF NEXT CONTROL SYSTEMS LIMITED
17th May 2019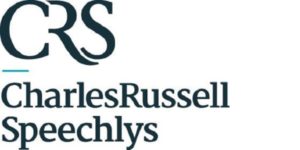 16 May 2019 – Charles Russell Speechlys in Guildford has advised the shareholders of Next Control Systems Limited on their sale to Elektron Technology Plc for £10.5 million.
Elektron Technology Group will now focus on combining the Next business with that of Checkit to create a global leader in the field of real-time operations management.
The acquisition of Next Control Systems, which employs over 100 people, is an excellent strategic fit for Checkit, providing technology and software that enables management teams to monitor, control and optimise business processes.
Next Control Systems was founded in 1990 and is highly respected provider of Building Energy Management System services.
Charles Russell Speechlys' deal team was led by Corporate Senior Associate, Jonathan Steele and included Samuel Milne, Tertius Alberts and Matthew Carter (Corporate), Becky Lawton (Employment), and Alison Stagg (Tax).
Tim Bartholomew, co-founder of Next Controls Systems comments, "Charles Russell Speechlys (CRS) were recommended to us following the receipt of an unsolicited offer to buy our long-established company of 29 years. As we soon found out the actual sale and purchase process is not for the faint hearted, it is an emotional and time-consuming affair, with many serious issues to be dealt with along the way. It is therefore essential to have the right legal expertise on hand throughout the process.
The legal team assigned to our account were consummate professionals under the expert leadership of Senior Associate Jonathan Steele, who demonstrated an impressive knowledge of his subject.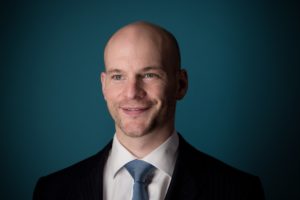 On a number of occasions, we encountered what seemed to be an insurmountable impasse with the prospective buyer, however, with the ability to think out of the box, Jonathan was able to put forward solutions that would resolve a specific issue with minimum drama.
The sale and purchase of our company was ultimately successful due in no small measure to the enthusiasm and dedication of our legal team."
Charles Russell Speechlys' Jonathan Steele adds, "It was a pleasure to assist the sellers of Next Controls Systems on this transaction. The deal further adds to our Corporate team's experience in the Technology sector."
Charles Russell Speechlys' Corporate team in Guildford has advised on a number of notable deals over the last 12 months and has a growing reputation for excellence amongst businesses in the region. The firm has recently been shortlisted for four Insider South East Dealmakers Awards 2019, including Corporate Law Firm of the Year, Corporate Lawyer of the Year and Private Equity Deal of the Year (with two deals in this category).
Charles Russell Speechlys employs over 160 staff in its Guildford office at One London Square and provides a full range of services to businesses and private clients in the region, backed by the resources of an international law firm. For further information, please visit www.charlesrussellspeechlys.com.