Latest News
CHARLES RUSSELL SPEECHLYS ACTS FOR VELOCE ESPORTS ON ITS COLLABORATION WITH LANDO NORRIS IN ESTABLISHING THE QUADRANT ESPORTS TEAM
25th November 2020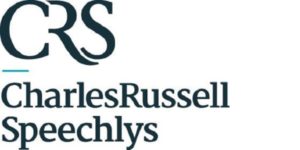 18 November 2020 – Charles Russell Speechlys teams in Guildford and London have advised Veloce Esports on its joint venture with Formula 1 driver, Lando Norris, establishing Quadrant a new esports and gaming content creation team.
Founded by Rupert Svendsen-Cook, Jack Clarke, Jamie Maclaurin and two-time Formula-E champion Jean-Eric Vergne in 2018, Veloce Esports has become one of the leading esports organisations in the UK with a community of leading gamers and creators and a devoted fan base generating 130 million monthly views across its digital network. As of 2020, the esports industry is estimated to be worth USD1.1 billion globally and has increased 15.7% since 2019.
Quadrant launches at a particularly exciting time for esports and gaming with online audiences growing rapidly as fans spend more time at home during national lockdowns. Lando Norris has amassed over 600,000 followers on his Twitch channel and will be joined at Quadrant by other high-profile streamers 'Aarava' Amin, Steve 'Super GT' Alvarez Brown, Niran 'FNG' Yesufu and Maria 'RiaBish' Bish. Veloce Esports will run Quadrant alongside its successful existing partnerships with McLaren Racing, Alfa Romeo Sauber F1 and others, and will help Norris to further develop his presence in the esports and gaming sector.
Rupert Svendsen-Cook, CEO of Veloce Esports said: "Quadrant has been a long time in the making and we're thrilled to see it finally launch to the public. Jody, Rebecca and the team at Charles Russell Speechlys have been fantastic. This project, and many others we're involved with, combine the worlds of traditional sport and esports so we need to work with lawyers who understand both. It's great to have them on our side".
Jody MacDonald, Partner, Charles Russell Speechlys commented, "We were delighted to be able to assist Veloce Esports on this deal. Lando is a special talent but he's also streets ahead of most athletes in terms of building a credible profile in esports/gaming. He's now working with some of the smartest operators in the business at Veloce Esports so the sky's the limit for him and Quadrant in this space."
Rebecca Burford, Partner, Charles Russell Speechlys commented, "It was a pleasure to work with Rupert and the team at Veloce Esports and support them with this transaction.  Esports is a growing sector and as part of our specialisms in video gaming and sports law, it is a key area of focus for us as a firm.  It was exciting to be involved in the project which sees the second F1 driver enter the esports space, following French F1 driver Romain Grosjean earlier this year.  The launch was a huge success and the significant engagement to date in only a short period of time suggests Quadrant will quickly go from strength to strength."
The Charles Russell Speechlys deal team combined members of the Sports Group and Gaming Group and was led by Jody MacDonald (Partner), Rebecca Burford (Partner) and Pei Li Kew (Associate).
Charles Russell Speechlys has a wealth of experience advising local, national and international games studios and developers about a wide range of issues including IP, contracts, employment law and dispute resolution. Charles Russell Speechlys is one of the inaugural founders of G3 Futures to encourage games developers in Guildford to network and collaborate, helping to maintain Guildford's reputation as 'the Hollywood of the games industry.' Charles Russell Speechlys is also a sponsor of the Guildford Games Festival 2020.
Charles Russell Speechlys employs over 160 staff in its Guildford office at One London Square and provides a full range of services to businesses and private clients in the region, backed by the resources of an international law firm. For further information, please visit www.charlesrussellspeechlys.com