Latest News
BCC Forecast: UK economy to falter further as Brexit uncertainty bites
18th March 2019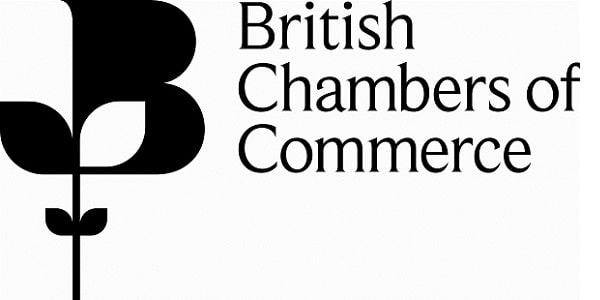 The British Chambers of Commerce (BCC) has today (Monday) slightly downgraded its growth expectations for the UK economy, forecasting growth of just 1.2% in 2019 (down from 1.3%), which if realised would be the weakest growth in a decade. The BCC has also downgraded its growth forecast for 2020 to 1.3% (down from 1.5%) and published its first forecast for 2021 of 1.4% growth.
A weaker outlook for business investment and trade amid continued Brexit uncertainty and slower expected global economic growth were the main drivers behind the leading business group's downgrades to its forecast for GDP growth in 2019 and 2020.
Business investment is forecast to decline by 1.0% in 2019, which if realised would be the weakest outturn since the financial crisis in 2009. Ongoing uncertainty over the UK's future relationship with the EU is expected to continue to weigh on investment intentions. The diversion of resources to prepare for no deal and the high upfront cost of doing business in the UK is also projected to limit the extent to which investment activity will bounce back over the near term.
Net trade is expected to make a negative contribution to GDP growth over the forecast period, reflecting the lack of clarity on the UK's future trade arrangements, weaker global growth and continued trade tensions.
While average earnings growth in real terms is set to improve over the forecast period and unemployment is forecast to remain low by historic standards, household spending is expected to be limited by weak consumer confidence and high household debt levels.
Growth in the dominant services sector is expected to weaken to 1.1% in 2019, which would be the slowest growth since 2009. The manufacturing and construction sectors are also expected to grow by less than expected in our previous forecast.
The BCC forecast assumes that the UK avoids a messy and disorderly exit from the EU. Another scenario would lead to revisions in the next forecast.
If realised, the BCC's forecast depicts a UK economy stuck on a low-growth trajectory. The degree of Brexit uncertainty at this late stage in the process has already damaged investment and confidence across UK business communities. To boost growth prospects, the government must urgently provide firms with clarity on future conditions and bolster business investment incentives.
Commenting on the forecast, Suren Thiru, Head of Economics at the British Chambers of Commerce, said:
"The downgrades to our near-term growth outlook are a further indication that the UK economy is set to remain on a historically weak growth trajectory for some time to come, unless decisive action is taken.
"Brexit uncertainty, the financial squeeze on business and consumers and a slowing global economy are expected to weigh significantly on business investment and trade and limit the extent to which consumer spending will be boosted by a stronger real wage growth. The broad nature of the headwinds facing the UK economy is likely to be reflected in widespread weakness across all the main sectors, leaving the UK more exposed to sudden shifts in the economic conditions.
"The significant costs, diversion of resources and loss of business that many firms have had to incur to protect themselves against a possibility of no-deal Brexit and the lack of clarity over the UK's future relationship with the EU is likely to limit the expected improvement in economic output as Brexit uncertainty eases.
"While heightened uncertainty looms over the near-term outlook for the UK economy, the risks to the forecast remain firmly on the downside. A messy and disorderly exit from the EU would materially increase the probability of the UK slipping into recession, particularly if global economic conditions continue to soften."
Responding to the forecast, Adam Marshall, Director General of the British Chambers of Commerce, added:
"It is clear that political inaction has already had economic consequences, with many firms hitting the brakes on investment and recruitment decisions as a result of ongoing uncertainty. Worse still, some companies have moved investment and growth plans as part of their contingency preparations. Some of this investment may never come back to the UK.
"The economy is currently growing sluggishly at best, but a messy and disorderly exit from the EU would do real and lasting damage to the UK's economic prospects. A clear course of action on Brexit is needed from government, and greater levels of planning and guidance to prepare its own agencies and communities for all possible outcomes.
"Once no deal on March 29 has been averted, the attention and energy of both Westminster and Whitehall must return to the UK growth agenda. For too long Brexit has distracted from efforts to remove barriers to growth at home, including critical skills gaps, ageing physical and digital infrastructure systems, and high costs in the business environment. If the UK economy is to have a shot at escaping a Brexit-induced black hole, practical growth issues here at home need to be tackled urgently.
Key points in the forecast:
UK GDP growth forecast for 2019 is downgraded from 1.3% to 1.2%, and from 1.5% to 1.3% for 2019, our first forecast for 2021 is growth of 1.4%
Business investment is expected to contract by -1.0% in 2019, before returning to growth of 0.6% in 2020 and 1.1% in 2021
Growth in household consumption for 2019 is expected to slow to 1.3%, before rising slightly to 1.4% in 2020 and 1.5% in 2021
Average earnings growth is forecast to outstrip inflation over the period, with growth of 2.9%, 3.0%, and 3.1%, compared with inflation of 2.1%, 2.0%, and 1.9%
UK official interest rates are expected to remain on hold throughout 2019, before increasing to 1.0% in Q2 2020. This is three quarters later than predicted in our Q4 forecast
BCC forecasts a negative contribution from trade over the forecast period. We forecast export growth of 1.8%, 1.7% and 1.7%, compared to import growth of 2.0%, 2.2% and 2.3%
In terms of sectors, growth in services has been downgraded to 1.1% (from 1.2%), 1.3% (from 1.4%) and 1.7%. Growth in manufacturing has also been downgraded to 0.5% (from 1.1%) in 2019, 0.7% (from 1.3%) in 2020, and 0.8% in 2021. Construction sector growth has also been downgraded to 0.7% (from 1.2%), 1.0% (from 1.2%) and 1.0%
Public sector net borrowing is expected to total £32.0 billion in 2019/20 and £28.5 billion in 2020/21, £10 billion higher than forecast by the Office for Budget Responsibility at last week's Spring Statement.