Latest News
BCC/DHL: Price pressures hitting manufacturing exporters  
9th December 2018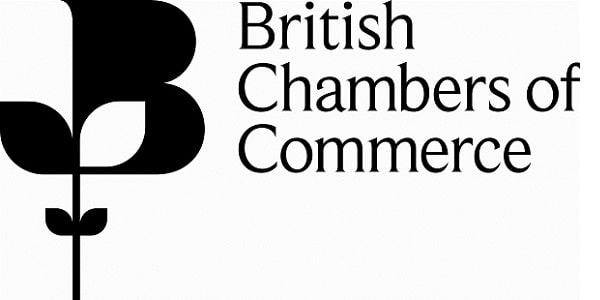 The British Chambers of Commerce, in partnership with DHL, today (Sunday) publishes its latest Quarterly International Trade Outlook, based on survey and export documentation data. It finds that as the clock ticks ever closer to Brexit, a combination of exchange rates and price pressures is forcing exporters to increase prices.
The survey, of over 2,500 exporters, shows that there is an increasing number of firms who are expecting to increase prices in the next three months. 41% of manufacturers and 34% of service firms surveyed report that their prices will rise, up from 35% and 32% in the previous quarter.
Exchange rates is the top external factor concerning business, with 68% of manufacturers and 50% of services firms citing it as an issue. The vast majority of exporting manufacturers (85%) site the cost of raw materials as a pressure driving prices.
These rising costs are contributing to a slowdown in export orders, with just 35% of manufacturers and 24% of services businesses reporting an increase in orders – compared with 39% and 30% respectively the previous quarter.
This is also reflected in the BCC/DHL Trade Confidence Index, which measures the volume of trade documents issued by Accredited Chambers of Commerce for goods shipments outside the EU. This decreased by 3.86% this quarter and 4.81% compared to the same quarter in the previous year, but still remains high by historical standards.
The current Brexit uncertainty is weighing heavily on business communities across the country. It is crucial that firms get the clarity and precision on the terms of trade they will face with the EU and many other countries in a matter of months. They will also need to know who they can hire, what rules they need to follow, and what more the government can do to support them through this period.
Key findings from the report:
35% of manufacturers and 24% of services saw an increase in export orders in the last three months, a slowdown from 39% and 30% respectively
17% of manufacturers and 14% of services sector firms saw a decrease in orders
68% of manufacturers are more concerned about exchange rates than the previous quarter (up from 60%)
76% of manufacturers and 69% of services firms who attempted to recruit, struggled to find the right staff. This is up from the 69% seen in Q2 for manufacturers and 60% for services
85% of manufacturers cite the cost of raw materials as a leading source of price pressure, up from 81% in Q2 2018
The BCC/DHL Trade Confidence Index, a measure of the volume of trade documentation issued nationally, fell by 3.86% on the quarter, but remains high by historical standards
Claire Walker, Co-Executive Director of Policy and Campaigns at the British Chambers of Commerce (BCC), said:
"The ongoing political and economic turbulence continues to play on the minds of exporters. Every twist and turn in Westminster is pounced upon by the markets, so it is no surprise that the volatility in the exchange rates weighs heavily.
"Despite the continued political turmoil, companies will always find a way to trade with each other. While exporters are doing their best to harness the advantages of the falling pound, its impact on imports in the supply chain often makes this a double-edged sword.
"Giving clarity and precision to firms should be of paramount concern for the government. And at a time of record high skills shortages, the government must urgently publish the Immigration White Paper, to give long-term clarity to firms in all corners of the country who need skills at all levels."
Shannon Diett, VP of Marketing at DHL Express, said:
"The small decline in the Trade Confidence Index, down 3.9% on Q2 2018 and 4.8% on Q3 2017, is not surprising given the uncertain business climate we're currently facing. We are however encouraged to see that both manufacturers and service firms remain confident that trade will improve over the next 12 months. We continue to encourage businesses to increase the number of countries they trade with to help reduce future risk and increase the opportunities for growth."