Latest News
Arts Minister visits Brooklands Museum following Cultural Recovery Fund grant.
17th December 2021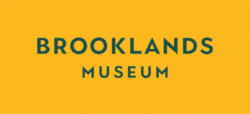 Brooklands Museum was honoured to be visited by Arts Minister Lord Parkinson of Whitley Bay, to highlight the UK Government's unprecedented £2 billion Culture Recovery Fund.
Awarded a grant of £432,000, the fund has enabled Brooklands Museum to continue to inspire people in Surrey and beyond, through the site's rich heritage of innovation and endeavour, at a place where world history was locally made.
As the birthplace of British motorsport and aviation, and an award‐winning museum, Brooklands was one of the 925 specially selected sites to receive funding support in the Culture Recovery Fund's third round of grants. Brooklands Museum is planning to use the fund to maintain its operations and the continued provision of award‐winning visitor experiences.
Intended to minimise the pandemic's impact on national cultural icons, the fund has been a crucial lifeline to sites and organisations across the UK. In total, more than £100 million has been awarded as part of the third round, with a total of over £1.2 billion already awarded to around 5000 individual organisations across the country.
Lord Parkinson was taken on a tour of the museum by Director and CEO, Tamalie Newbery, where he was able to take in the rich history of Brooklands and see first‐hand the positive impact the Culture Recovery Fund has achieved.
Art Minister Lord Parkinson, pictured with Museum CEO Tamalie Newbery, Collections Manager Andrew Lewis and Museum Trustee Captain Mike Bannister
Lord Parkinson of Whitley Bay, Parliamentary Under Secretary of State (Minister for Arts), said:
"I was delighted to visit Brooklands Museum and see at first-hand how the Government's unprecedented Culture Recovery Fund has helped the museum to stay open and to build on the excellent work it was doing before the pandemic hit.
Brooklands Museum is helping to inspire new generations about our fascinating motoring and aviation history. The Culture Recovery Fund is all about making sure cultural organisations across the country can continue to entertain and inspire people."
Tamalie Newbery, Director and CEO, Brooklands Museum, said:
"The Culture Recovery Fund has helped us bridge that gap and enabled the museum to still be here, a year and a half later, which it wouldn't have been without that support. We exist to use the past to inspire people, to make a better future for the world. The stories of innovation and endeavour that took place here at Brooklands in the 20th century are so important in encouraging young people to think about the difference they can make in the world."