Latest News
Adopting This Type of Mindset Will Set You Apart As a Future Leader…
20th July 2023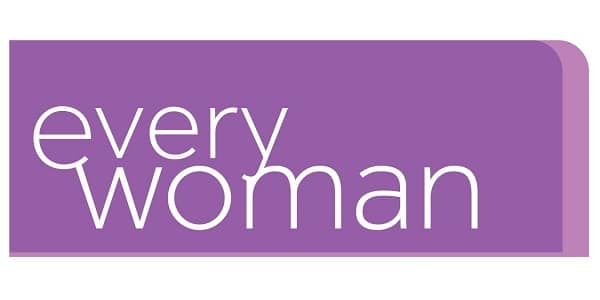 Leaders need to adopt a continuous learning mindset to stay ahead of the curve and be able to lead with authority—and never more so than in the fast-changing modern business world. But while you might appreciate the importance of formal professional development to enhance your skillsets, a fuller programme requires a more hands-on 360 approach to your growth.  
Continuous learning means changing your perspective on how you look at the challenges and opportunities in your everyday roles and wider careers and acknowledging the valuable insights and experience you can draw from these. Opportunities to learn about yourself and your organisation may be found in the places you least expect, leading to better decision-making, wider perspective and enhanced creativity—as well as greater confidence in your own abilities and resilience levels.  
By adopting this mindset, you can continuously work to develop new skills, enhance your expertise, and expand your horizons. Our everywomanAmbassadors—all successful senior leaders—discuss three of the most potent mindset shifts you need to make as a leader—and how to use your experience as a powerful learning resource.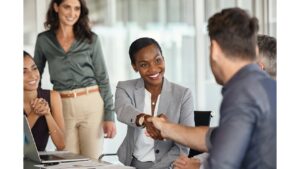 1. Get comfortable with being uncomfortable
Research by Yale University [1] shows that 'stability' is generally not that conducive to personal growth, while uncertainty—which causes discomfort—signals the brain to kick-start learning. By definition, taking on a leadership role comes with a degree of built-in discomfort- you are leading yourself and others, making hard decisions and taking responsibility, all of which you will have to learn to live and thrive with in order to succeed. So, getting comfortable with being uncomfortable and seeing this as a continuous learning opportunity will be important day-to-day and in your career planning—allowing you to reframe these feelings as data and providing a quick way to stimulate personal and professional growth.
2. Strategic sidesteps can supercharge your professional growth
The most powerful and insightful career moves aren't always the ones straight up; making a lateral move in your career—to a position equal in level or compensation to your current one—can yield plenty of personal and professional development if your mind is open to the opportunities. Perhaps the next promotional rung hasn't appeared, or you have realised you need to expand your skill set to prepare you for promotion, and this move seems to offer that potential. Or perhaps the opportunity to explore a new area and challenge has arisen, and you're just keen to shake things up. Either way, getting out of a linear mindset and seeing the learning potential of a strategic sidestep can benefit your career—a study [2] by Michael Waldman, professor of strategy and business economics at the Samuel Curtis Johnson Graduate School of Management found workers with lateral movement were more likely to be subsequently promoted than workers without.
3. Embrace life's challenges
Life and work will always yield challenging experiences, but it is not a Pollyanna approach to practice looking at these as a chance to change and grow. Within any circumstance lies the seeds of a new perspective—the chance to push boundaries.
See situations as 'full of data' and as feedback- that you can use as you move forward with a different perspective. Being the only woman in the room has been linked to the imposter phenomenon- but it can also be an opportunity for perspective-shifting. Likewise, receiving negative or even constructive feedback can feel like an attack, an insurmountable problem or even personal failure. But if you can step outside the situation and view it as a third party, you can see the seeds for growth.
A special thank you to our brilliant everywomanAmbassadors for bringing their expertise and experience to our leadership series.