Latest News
The Strange Case of Dr Jekyll and Mr Hyde at the Yvonne Arnaud
15th December 2021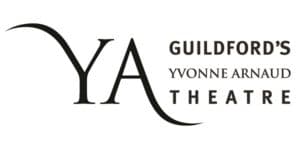 Blackeyed Theatre, in association with South Hill Park, bring their thrilling adaptation of Robert Louis Stevenson's dark psychological fantasy, The Strange Case of Dr Jekyll and Mr Hydeto the Yvonne Arnaud Theatre from 1 to 5 February.
Doctor Henry Jekyll is a good man. Successful within his field and respected by his peers, he's close to a neurological discovery that will change the face of medical science forever. However, his methods are less than ethical, and when a close friend and colleague threatens to expose and destroy his work, Jekyll is forced to experiment on himself, whereupon something goes very wrong…or very right. And suddenly Jekyll has a new friend, the brutal Edward Hyde.
One of the great classics of British literature brought to life on the stage, this adaptationoftheiconicGothic novella revives the compelling characters and riveting moral dilemmasofRobert LouisStevenson'sThe Strange Case of Dr Jekyll and Mr Hyde. Immerse yourself in the myth and mystery of 19th century London's fog-bound streets where love, betrayal and murder lurk at every chilling twist and turn. Gripping, stylish and thought-provoking, this is unmissable theatre. Go on…treat your dark side!
For more information and to book tickets, visit: Yvonne-Arnaud.co.uk. Alternatively, contact the BoxOffice on 01483 44 00 00 (Mon-Fri, 10am to 5pm)