Latest News
Marwell Zoo's new rainforest exhibit called 'Tropical House' to increase tourism economy by up to £74.1 million
30th January 2018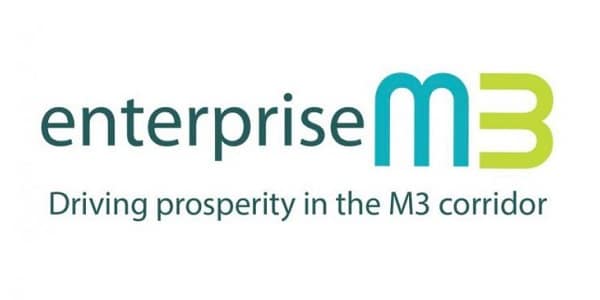 Part-funded by Enterprise M3 LEP and scheduled to open in March 2018
Tropical House to provide opportunities for employment and STEM skills acquisition
Designed to reduce the zoo's carbon footprint  by processing animal waste, using locally sourced woodchip biomass, as well as harvesting and recycling rainwater
Marwell Zoo is set to open a state-of-the-art exhibit called Tropical House, where a rainforest and living laboratory will come to life. Tropical House will offer improved habitats for animals and a more immersive experience for guests.
Supported by a £1.5 million Local Growth Fund (LGF) investment by Enterprise M3 Local Enterprise Partnership (LEP), Tropical House is being developed as part of a 10 year £17 million investment plan to strengthen Marwell Zoo as a regional tourism asset.
On opening in March 2018, Tropical House will attract an additional six per cent of visitors, increasing the zoo's contribution to the local economy by £16.9 million in terms of Gross Value Added (GVA). With benefits continuing over a five year period, the GVA will increase to £74.1 million. The project will also create and safeguard 114 jobs locally.
James Cretney, Marwell Zoo's Chief Executive, said: "We are delighted with the LEP's involvement.  Far from just the grant money, which in itself was catalytic in allowing the whole project to take place, the LEP's guidance and support has allowed us to make greater inroads into the local economy and provided invaluable introductions and networks with regard to our wider work."
Tropical House will also enable apprenticeships in horticulture delivered in partnership with Sparsholt College; with further opportunities for veterinary nursing, hospitality, catering and retail. There will also be opportunities for PHD studentships and an increase in voluntary roles.
Dr Mike Short CBE, Chairman of Enterprise M3 LEP said:
"We are really pleased to be supporting this innovative project as it has a strong fit with our strategic economic plan on multiple levels. It is already delivering STEM skills and is forecast to drive uplifts in tourism, as well as support our vision for a low carbon economy. It is a significant boost to the local economy in terms of job creation and economic growth."
Leading the way in sustainability, the ground-breaking project features a combined heat and power plant that will generate energy through a combination of processing the zoo's animal waste and locally sourced woodchip biomass, while rainwater is harvested and recycled. This will significantly reduce Marwell Zoo's carbon footprint and take the zoo a step closer to becoming carbon neutral by 2020.
Spanning two levels, guests will experience uninterrupted face-to-face encounters with mammals, birds, reptiles, amphibians, fish and invertebrates while learning about the flow of energy through life.
Marwell Zoo, home to more than 140 species, is owned by Marwell Wildlife, a global conservation charity leading programmes in the UK, Africa and across the world. The charity engages with over 400,000 children and young people through conservation educational programmes and welcomes more than 500,000 visitors each year to its 140 acre site.