Report
Future Skills Forum Launch event | Insights
Early on Tuesday 19 September, over 70 representatives from businesses, providers and other organisations gathered together at Farnham Castle for the launch of the inaugural Future Skills Forum.
Louise Punter welcomed attendees to the event and gave a brief introduction before handing to Dr Matt Webster from the University of Winchester to give some context and provide some reflections on the local skills system and the significance of collaboration.
Louise followed giving some headlines from the Local Skills Improvement Plan (LSIP) report – now available on the Future Skills Hub website, together with all supporting documentation – before handing the baton to Jamie Mackay, Project Manager for both the LSIP and Local Skills Improvement Fund (LSIF) projects, who provided some insights into what local providers are hoping to secure funding for to help respond to the findings of the LSIP report.
The event was a tremendous success, packed full of skills professionals along with key insights and developments within the key sectors in Surrey and North/Mid Hampshire. It was great to see large numbers of employers and skills providers coming together to talk through the opportunities and initiatives that could support the project and make the biggest impacts on the wider economy.
Interactive activities at the event helped frame discussions between providers, employers and other stakeholders and share their thoughts and ideas. Employers were also invited to complete 'commitment cards' to share some of the different ways they would like to contribute to improve the skills provision.
This is the first of a series of Future Skills Forum events taking place during the next few years. The website will be continually updated with news, events and other LSIP developments: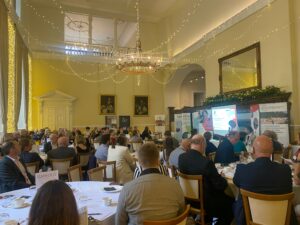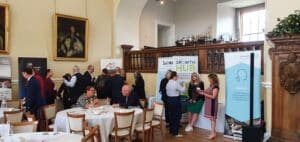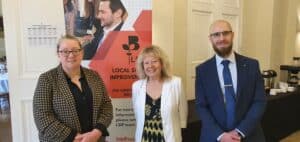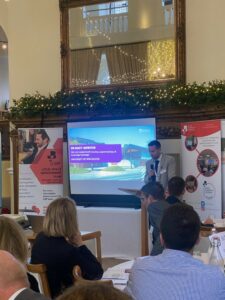 LSIP / LSIF slides deck from the day