Latest News
UX Researcher
4th February 2022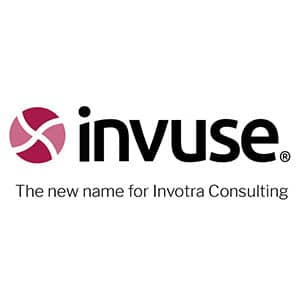 Invotra Consulting is part of Invotra Group, who provide digital communications services and products to organisations across the UK and US. They are leaders in digital communications and provide innovative services for the public sector including 47 % of UK Civil Servants as well as organisations throughout the NHS.
We are extremely proud of our culture and working environment. We are innovative and transformative, continually challenging ourselves to develop
new and better services.
Working at Invotra Consulting means you're part of a fun, inclusive, nurturing, vibrant team of ambitious individuals. You will be a valued member with great career progression opportunities where openness, transparency and fairness are expected of everyone.
We are committed to offering equal employment opportunity.
UX Researcher​ role:
Invotra Consulting is passionate about advocating for the voice of end users, helping organisations understand their user demographics and the varying challenges, motivations and wishes that come with each type of user. We work with customers across the UK Public and Private Sectors to deliver innovative user research and discovery projects, providing an evidence base and development roadmap to create or evolve digital services that better serve their target audiences and meet business objectives.
The UX Researcher will work as part of a wider delivery team to engage with both existing and new customers to help research, gather and analyse requirements for supporting the design and development phases of new digital platforms. As part of this role you will be expected to lead both user research and business analysis phases with stakeholders and end users that help customers inform their decision process for evolving existing services or build new digital services.
You will support existing customers by introducing new developments and functionalities into their existing SaaS cloud based intranet, provided by our sister company, Invotra Limited. You will engage with customer product owners, end users and our internal product and design team. To create product specifications and success criterias before projects are handed over for technical implementation.
You will work closely with a delivery team of UX Designers, Product Owners, Service Designers and Business Analysts to support customers designing and building innovative digital platforms based on research and data.
Job specification:
Plan, design, and conduct user research to focus on user needs and stakeholder requirements
Work with our consultants to deliver and support user research, stakeholder interviews, user journey mapping, scenario testing and persona development
Contribute to the usability testing process from developing user recruitment briefs through to test moderation, analysis and report writing
Support customers with research and analysis that target both internal and external audiences
Conduct research activities gathering product requirements, prioritised using MoSCoW or equivalent
Work with customer IT and Business Management to develop an accurate understanding of business needs and feasible solutions
Translate requirements and concepts into wireframes, prototypes, and user flows using software such as InVision, Sketch, Adobe, or equivalent
Analyse results and confidently present your findings and designs to customers and internal audiences
Present findings, business recommendations, user insights and related design to project stakeholders at all levels
Work collaboratively within a multidisciplinary team, including web developers, UX researchers and project managers
Suggest creative ways of improving approaches to existing services and ideas for new services
Create presentations that demonstrate solutions and the value proposition they provide against a customer's requirements
Compile a comprehensive set of required capabilities from client stakeholders for use in building out value and options for solution packages, as well as pricing
Develop "trusted advisor" relationship with stakeholders through effective communication and efficient, quality execution on projects
Contribute towards our growth and expansion efforts by helping us build a business network and increase brand recognition
Minimum Experience Required:
Strong, confident communicator
Solid and proven consultancy skills
Excellent written, verbal and presentation skills.
Good listener and empathetic with customers to help understand their requirements
Understanding of gathering business requirements and translating them into user stories/functional specifications
Innovative and creative approach to understanding customer requirements
Knowledge of qualitative and quantitative user research methods, including user requirements gathering
Confident working in a technology and IT professional services  environment
Open, flexible and adaptable mindset and able to work in a fast moving environment
Familiar with digital communications platforms and the concept of an intranet
Minimum Required Qualifications:
A Level English (or equivalent) Grade A-C
Nice to haves:
Experience with intranets
Experience working with UK Public Sector
Experience with the UK Government Government Digital Service Standard (GDS)
Some experience with NHS Digital Identity standards
Knowledge of Google Analytics or equivalent
Knowledge of best practice and experience working with users of assistive technologies
Experience of InVision, Sketch, Adobe or equivalent would be an advantage
Business analysis skills including application of best tools and techniques for a given situation
Salary and benefits: 
£32-£35k (OTE £45k)
Employer Assistance Programme
Enhanced Annual Leave
Hybrid Working
Competitive Remuneration
Fun, vibrant culture
Excellent career development and progression opportunities
Strictly no agencies
To apply for this role, send your CV across to jobs@invotra.com and quote 'UX Researcher' in the subject line, or complete the form HERE.