Latest News
Sustainable Business Network Officer
2nd August 2022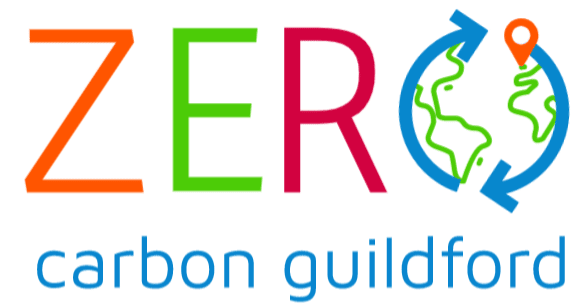 Zero Carbon Guildford is looking to recruit a part time officer for the Sustainable Business Network (SBN).
The SBN is a joint venture between ZCG and University of Surrey, which will officially launch in September. The role is part time on a temporary contract, and is geared toward helping local businesses decarbonise and improve sustainability.
Sustainable Business Network Officer, Guildford, Surrey.
24 hours per week
3 month contract (may be extended)
Flexible working hours & location
£32,000 per annum equivalent
Candidates should send a CV & cover letter to david.stokes@zerocarbonguildford.org
Zero Carbon Guildford (ZCG) is seeking a part-time officer to manage the Sustainable Business Network (SBN). In partnership with the University Of Surrey (UoS), the SBN was created to offer support to local businesses to reduce their environmental impact and build resilience to threats posed by the climate crisis.
The Network Officer will be required to co-ordinate SBN events, including the official launch in September, and manage the network thereafter. The role will be flexible working, based between home and ZERO, the premises of ZCG in central Guildford.
Candidates should be well-organised individuals with excellent communication skills. Candidates should have a solid understanding of the challenges posed by the climate crisis, and be motivated to make impactful reduction in emissions generated by the business sector in Guildford, which account for 25-30% of the borough's emissions, whilst supporting improvements in business sustainability.
Key Activities of the role:
Organise the launch and regular monthly events with local SMEs and UoS staff
Attract local businesses to the network, events and activities
Maintain a database of local SMEs and appropriate marketing material
Research and communicate with speakers at events and support organisations
Research available support in sustainability for local SMEs to map out a pathway
Develop display material for the network
Key attributes of the post holder
Well organised and reliable
Self-starter able to fulfil brief without hands-on supervision
Outgoing personality suited to facilitating events
Familiarity with survey research
Ability to contribute to the wider development of a business network
Awareness of climate change issues and an eagerness to make a real difference through the work of the SBNs
Excellent written and verbal communications skills