Latest News
Maintenance Assistant
7th February 2022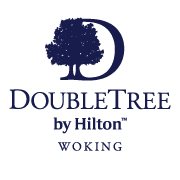 We have an excellent opportunity available for a Maintenance Assistant to join our team.
We are looking for an enthusiastic, motivated individual who will have knowledge of preventative and curative maintenance – plumbing, carpentry, decoration and electrics, ideally with knowledge of the hospitality or travel and tourism industry however this is not essential.
As Maintenance Assistant you will be able to deal with a variety of issues on a day to day basis, multitasking and prioritising as necessary. You will be committed to maintaining a fully functioning and efficient Hotel environment, with emphasis on forward planning, routine maintenance programmes and prompt repairs.
The ideal candidate will be a team player who is a fast learner, adaptable and has exceptional interpersonal and communication skills. Must have a good command of the English Language (oral and written), be flexible with regards to hours and have ability to multi-task in a fast-paced environment.
We will reward all your hard work with a good salary and a range of benefits which include:
• Fantastic room discount within The Crimson hotels and across the worldwide Hilton brand of hotels
• Additional annual leave day for your birthday
• Access to Private Healthcare Plan, eg financial assistance towards the cost of healthcare
• Superb training appropriate to the role
• Great Development Opportunities across our departments, and within our brand partners on a national and international level
• Complimentary refreshments and freshly cooked meals whilst on duty
• Free parking on sit