Latest News
Junior UX Researcher
20th January 2022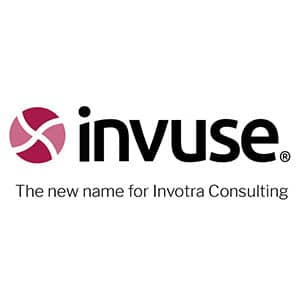 Invotra Consulting is part of Invotra Group, who provide digital communications services and products to organisations across the UK and US. We are leaders in digital communications and accessibility, providing innovative services for the public sector including 47 % of the UK Government, as well as organisations throughout the NHS, Banking, and Franchise sectors.
We are extremely proud of our culture and working environment. What we do is innovative and transformative and we continually challenge ourselves to develop new and better services that help our customers and their users thrive.
Working at Invotra means you're part of a fun, inclusive, nurturing, vibrant team of ambitious individuals. You will be a valued member with great career progression opportunities where openness, transparency and fairness are expected of everyone.
We are committed to offering equal employment opportunity.
Junior UX Researcher role:
As we continue to grow, there is a fantastic opportunity at Invotra Consulting for a Junior UX Researcher. The role offers plenty of support from experienced consultants and development opportunities with an open, transparent, fast-moving and fun working environment.
We are looking for a team player with good communication skills and excellent attention to detail. You will also be comfortable working individually with our customers and partners to provide a defined outcome in the form of stakeholder management and user research. You will be able to create, maintain and develop productive relationships with colleagues and customers.
You will be working with our existing customers to improve the products they use by working with their stakeholders and end-users to design and develop the support of new features on their communications applications. You will also provide support to our UX team with new and existing projects to support delivering our services alongside a wider project team.
Typical responsibilities include:
Gather information from customers to help identify their requirements and recommend relevant services such as user research or usability testing
Understand qualitative and quantitative research methods and how to apply these across different projects
Plan and design user research workshops to help identify different user demographics and needs
Work with our senior consultants to deliver and support user research, stakeholder interviews, user journey mapping, scenario testing and persona development
Contribute to the usability testing process from developing user recruitment briefs through to test moderation, analysis and report writing
Develop user journeys and recommend an Information Architecture which reflects best UX practice guidelines and meets the user and stakeholder needs
Work with our consultants to ensure all work and recommendations complies with WCAG 2.1 AA accessibility guidelines
Analyse results and write evaluation and recommendation reports for customers that detail the results of your work and the recommended next steps
Confidently present your findings and designs to customers and internal audiences
Assist with other areas of research and analysis, including analytics and product research
Work collaboratively within a multidisciplinary team, including web developers, UX researchers, and project managers
Help run training workshops, progress reviews, and creative workshops with customers and the wider delivery team
Keep up to date with the latest research and design innovations/tools.
Suggest creative ways of improving approaches to existing services and ideas for new services
Minimum Experience Required:
Knowledge of qualitative and quantitative research methods including user requirements gathering
Understanding of information architecture (IA)
Understanding of gathering business requirements and translating them into user stories/functional specifications
Capable of effective prioritisation of tasks and personal time management
Able to work flexibly and to tight deadlines
Excellent verbal and written communication skills
Minimum Required Qualifications:
GCSE English and Maths (A*-C) or equivalent
Minimum of A Levels or equivalent (Grades A-C)
1 year experience in user research
Required technologies (or equivalents):
A good understanding of new and emerging technologies, tools, techniques, approaches, and methodologies relevant to user research.
Must haves:
Understanding of user research
Understanding of web/design best practice
Ambitious, creative and driven
Knowledge of the Digital Communications and/or website/technology space
Keen to learn and grow as a user researcher
Excellent attention to detail
Nice to haves:
Usability testing experience
User Guide writing experience
Understanding of accessibility (WCAG)
Web trainer experience
Experience of Google Analytics, or similar would be an advantage
Experience of InVision, Sketch, Adobe or equivalent would be helpful
Salary and benefits: 
£18-£21k per annum
Bonus Scheme available, up to £35,000 OTE
Lively, fun and transparent working environment
Smart/Casual dress code
Comprehensive training
Career Development opportunities
Hybrid working
Employee Assistance Programme
Regular social gatherings/away days with team
Strictly no agencies
To apply for this role, send your CV across to jobs@invotra.com and quote 'Junior UX Researcher' in the subject line, or complete the form here.