Latest News
HR Advisor – The HR Dept Surrey Hills Elstead, Surrey
18th July 2022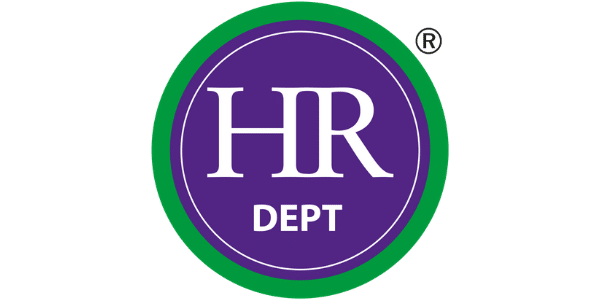 Maybe the events of the last few years has given you an opportunity to step back and review what is important to you.  You want to take your career to the next level and fall in love with the role again.   In which case perhaps you are the ideal person we are looking for?  This role provides the opportunity to do a variety of HR work with clients using your skills and experience.  You will have the opportunity to be stretched in your role by taking the lead in managing client work directly yet being supported by experienced colleagues.
Do you feel your career is taking a backseat? Are you skills and potential not being recognised or valued?  Then perhaps you will be just the person we are looking for?
You may have acquired a lot of knowledge and experience and want the chance to build on that?  This could include further career development to support your career as an HR professional?  Whatever is your reason, if you are looking for a new challenge in your HR career and want the chance to develop your skills, we can offer you that and much more.
We are looking for an HR Advisor to join our team who can understand the needs of our clients, feel confident in representing our business and motivated to deliver exceptional customer service.  In addition, we want someone who is eager to support our growth plans.  Does this sound like you?
However, this role comes with a note of caution and will not suit everyone.
This role is different from being an HR Advisor for a single organisation. You are, in effect, an HR Advisor for lots of different businesses, covering many different sectors, all at the same time.  This brings lots of opportunity to advise on a diverse range of HR issues and activities so you can utilise your talents and continue to hone them too.
You need to be well organised and have the ability to deal with multiple clients in different industries. One minute you might be advising on an issue in a manufacturing company, the next you could be dealing with a CEO of a Charity or out on-site leading on a disciplinary.  Example.  It is not too dissimilar to working with different managers and leaders in a larger organisation, or across multiple divisions.   You will get to understand who they are and what they need so you are able to provide practical and pragmatic solutions tailored as required.
This is HR outsourcing, so all of our clients have different contracts, different holiday entitlement and different sick pay arrangements. It's not only the employment terms that are different but also the workplace culture and the personalities that you're supporting.
Every day is different, and sometimes you may feel like you have experienced a career's worth of HR challenges in one week!  It really is the whole HR lifecycle that we deal with, so it is never a dull moment!  However, we are the HR Department to many businesses, all needing time and support so prioritising and providing great client delivery is key!
Our business is built on the strength of our relationships. While expected to work with all our clients, you will also be allocated your own clients and will provide everything for them from offer letters and bespoke contracts, holiday calculations and HR advice. Sometimes you will be required to work on-site to deliver on projects or to conduct formal meetings.
Why work with us..
The HR Dept Surrey Hills, is a leading HR consultancy covering the Surrey Hills and surrounding area.  We have been in business for over 6 years and we are still growing!  We provide outsourced support to suit our client's needs, including on-site and strategic HR work. Our clients are varied, local and based across a wide range of business sectors.
You will be joining a dynamic local company with many years of experience working with local and international clients.
We are looking for someone on a full-time role basis, Monday to Friday, 9.00am-5.00pm.  You will be CIPD qualified (level 3/5) with an excellent working knowledge of HR best practice and UK employment law in practical work-based situations.
You will need to have a full driving licence and access to your own car.
In return, we offer:
hybrid working comprising of up to 2 days (max) working from home
25 days holiday each year
Free parking at our office in Elstead, Surrey, with an onsite café
Salary: £28,000-£30,000 per annum depending on experience
If you are enthusiastic and have lots of energy and integrity with at least 3 years HR experience, we would like to hear from you so please send your CV along with a covering letter outlining why you would be ideal to join us.  Alternatively, you can call Martine Robins on 01483 603001 for an informal chat.
NO AGENCIES PLEASE