Latest News
Events & Marketing Manager
9th October 2023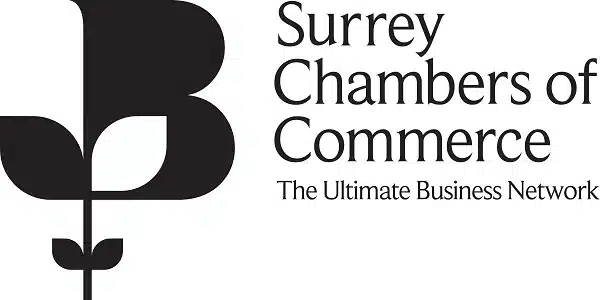 Reports to: Head of Membership
Surrey Chambers of Commerce is looking for an Events and Marketing Manager to join us on our exciting journey, supporting local businesses to be the best they can. We are looking for someone who is passionate about helping businesses and who can deliver a series of excellent business focused events to the Surrey audience. We have a hybrid work ethos and are open to conversations around flexibility.
Don't miss the chance to make a difference to your local economy.
Overview
To manage the Events and Marketing services of Surrey Chambers of Commerce providing members with a programme of business events and marketing opportunities supporting them in the development of their business and helping them to grow their connections. To ensure implemention of the Marketing strategy to increase membership and achieve target numbers at events.
Key Responsibilities
1. Working in conjunction with the Membership Team, lead the creation of a fully costed business-focused events programme for Surrey Chambers of Commerce, securing relevant speakers in specific sectors/disciplines.
2. Identify and secure sponsors to ensure an overall target of contribution to overheads and report monthly on individual event profit/loss outcomes.
3. Implement the strategy for marketing and promoting Surrey Chambers of Commerce creating and delivering campaigns to retain and recruit members and sell events places.
4. Manage the promotion of patrons, members, and members' activities.
5. Ensure the protection of the brand image across all marketing communications including flyers and e-shots.
6. In conjunction with the Marketing & Events Co-ordinator, plan, implement and monitor a digital marketing plan incorporating data management, website and social media.
7. Manage the delivery of all events ensuring resources are organised well in advance.
8. Manage and motivate a Marketing and Events team to deliver against targets.
9. Record all relevant information on Rubi in a timely and accurate way.
10. Provide support to new projects as needed.
Key Skills and core competencies:
Understanding of Events Management Self starter with initiative and creativity
A passion for helping local businesses to succeed
Able to create great processes and follow them through
Excellent time management and ability to meet deadlines
Ability to build relationships and motivate others
Can do attitude Positive outlook
Attention to detail with good computer skills Great team player
If you are interested email tara.wavre@surrey-chambers.co.uk with your CV and what you can bring to the Chamber