Latest News
Doubletree Hilton Woking- Duty Manager
8th February 2022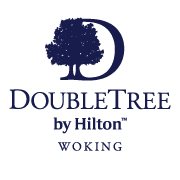 We have a fantastic opportunity for a dynamic Duty Manager with a passion to deliver excellent customer experiences to join our professional and friendly team at our international brand venue.
We are looking for a self- motivated individual that will set the standard for guest experience in line with our hotel standards, an individual who is organized and passionate about the front of house service, with strong communication, leadership and management skills.
As a Duty Manager, you will report into the Front Office Manager, ensuring that the hotel runs smoothly. With your experience, you will be handling difficult situations, including emergencies whilst delivering the highest quality customer care to both internal and external guests.
Your main responsibilities will include:
· To be an ambassador for the hotel while acknowledging guest compliments and complaints dealing with complaints by investigating and resolving the problem to a satisfactory level ensuring the guests needs are met but also to act in the Hotels best interest at all times in a realistic time span.
· Continuously adapt the levels of service delivery, meet the guests needs, analysing guest satisfaction ratings using tracking reports and acting upon the results.
· Build and maintain effective relationships with the guest and competitor hotels in order to optimize business opportunities for the hotel.
· Anticipate the needs of our guests; be forthcoming with help and assistance to offer quality customer service befitting Hilton Brand Standards.
· Show commitment to guests when dealing with their concerns or complaints offering feedback and a satisfactory resolution.
· Liaise with all departments to communicate any issues within the hotel either operational or guest related which may impact the business.
· Collect and maintain information on products the hotel offers, have knowledge of rates packages and discounts offered to guests and companies.
· Have a good knowledge of the local area and what is on offer to our guests, to keep contact with the relevant service industries that supply these services to obtain information and timetables relevant to the guest.
· Have a flexible approach to work, be prepared to adapt and perform duties which may not fit your remit but where the business dictates a need for assistance to ensure service and standards are not compromised
In return we offer a competitive salary for the right candidate as well as a range of great benefits including discounted stays in over 4000 hotels around the world, meals on duty and free parking.
This is an excellent opportunity for someone looking to stretch his or her talents and to join a great team at the fantastic property in the area.
Job Types: Full-time, Permanent
Salary: Up to £23,000.00 per year
Benefits:
· Discounted or free food
· On-site parking
Schedule:
· 8 hour shift
Education:
· A-Level or equivalent (preferred)
Experience:
· Hotel & Accommodations Senior Management Occupations: 1 year (preferred)