Latest News
Content Marketing Executive
20th January 2022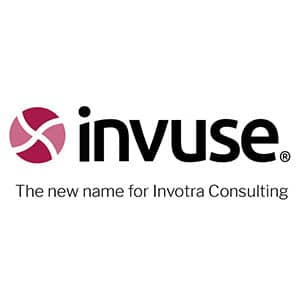 Invotra Consulting is part of Invotra Group, who provide digital communications services and products to organisations across the UK and US. They are leaders in digital communications and provide innovative services for the public sector including 47 % of UK Civil Servants as well as organisations throughout the NHS.
We are extremely proud of our culture and working environment. We are innovative and transformative, continually challenging ourselves to develop new and better services.
Working at Invotra Consulting means you're part of a fun, inclusive, nurturing, vibrant team of ambitious individuals. You will be a valued member with great career progression opportunities where openness, transparency and fairness are expected of everyone. We are committed to offering equal employment opportunities.
Invotra Consulting strives to always represent the voice of end users to bridge the gap between what end users and customers need, and what an organisation expects.
Content Marketing Executive​ role:
We are looking for a passionate, hard-working individual with excellent verbal and written skills. In addition to this, the ideal candidate will provide clear, structured communications and attention to detail skills to work with us to build and promote a brand that disrupts the digital communications market. Together, we will position ourselves as leading suppliers for user research and digital accessibility services across the United Kingdom, and eventually beyond.
Typical responsibilities include:
Creation, distribution and management of branded collateral that will be used to support marketing campaigns/sales efforts (e.g. case studies, press releases etc)
Ability to maintain and improve our website, actively monitoring visits in order to transition into pipeline leads
Creation of content for the website: blogs, whitepapers, articles, sales presentations, and supporting video creation
Social media message creation and channel management
Building excellent working relationships (both internally and externally) to generate value adding content
Identify trending topics to increase engagement through content and campaigns
Analyse and report on the performance of campaigns
Conducting competitor research to help us understand our target market
Accurately recording interactions, communications, and touch points with prospects from campaigns on our internal CRM system
Present monthly internally on the performance of marketing and your plans for the upcoming month
Supporting and content populating for tender submissions in order to win new business
Help plan and support the set up and coordination of online (e.g. webinars, podcasts) and in-person campaign events
Minimum Experience Required:
Creative, proactive, and a keen problem solver
A strong team player with good communication skills
Excellent written skills
Driven and a self-starter
Organised with good time management skills
Good listener and empathetic with customers and stakeholders
Open, flexible, and adaptable mindset and able to work in a fast-moving environment
Minimum Required Qualifications:
A Level educated or equivalent
Must haves:
Content creation/creative writing experience
Digital marketing/Marketing: 1 year experience
A passion for Marketing
Experience creating social media style content and managing social media accounts
Good networking skills and confident speaking with others
Strong analytical skills to be able to report on Marketing contributions
Creative skills for contributing new and innovative ideas
Knowledge of the Digital Communications and/or websites/intranets
Excellent attention to detail and proofreading skills
Fluent English language (spoken and written)
An organised self-starter
Nice to haves:
B2B content marketing experience
Graphic design experience (e.g. Canva)
Experience in digital advertising copywriting (i.e. Google Ads, LinkedIn)
An understanding of web design and HTML
Experience managing budgets
Technology minded
Experience of using WordPress CMS system
B2B social media experience
Email marketing experience a bonus
Project management experience
Salary and benefits: 
£23-25k + commission OTE £28-30k
Lively, fun and transparent working environment
Smart/Casual dress code
Comprehensive Training
Career Development opportunities
Hybrid working
Employee Assistance Programme
Strictly no agencies
To apply for this role, send your CV across to jobs@invotra.com and quote 'Content Marketing Executive' in the subject line, or complete the form here.