Latest News
Bid Writer
4th February 2022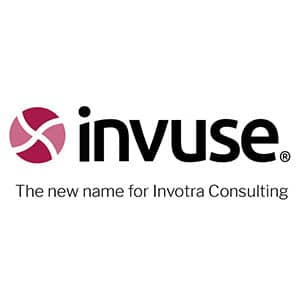 Invotra Consulting is part of Invotra Group, who provide digital communications services and products to organisations across the UK and US. They are leaders in digital communications and provide innovative services for the public sector including 47% of UK Civil Servants as well as organisations throughout the NHS.
We are extremely proud of our culture and working environment. We are innovative and transformative, continually challenging ourselves to develop new and better services.
Working at Invotra Consulting means you're part of a fun, inclusive, nurturing, vibrant team of ambitious individuals. You will be a valued member with great career progression opportunities where openness, transparency and fairness are expected of everyone. We are committed to offering equal employment opportunities.
We are looking for a passionate, hard-working individual with excellent verbal and written skills. In addition to this, the ideal candidate will provide clear, structured communications and attention to detail skills to work with us to build and promote a brand that disrupts the digital communications market. Together, we will position ourselves as leading suppliers for user research and digital accessibility services across the United Kingdom, and eventually beyond.
Invotra Consulting strives to always represent the voice of end users to bridge the gap between what end users need and what organisations want.
We are committed to offering equal employment opportunity.
Bid Writer​ role:
The Bid Writer independently produces qualitative bids with the aim of winning new business by identifying prospect requirements and details how our services will meet and exceed their expectations.
We are looking for a driven, hard-working individual with excellent verbal and written skills. As part of this role, you will be expected to work with operational colleagues to provide professionally written proposals and presentations that effectively proposition our value to purchasing customers.
This role is critical to our growth and expansion, requires exceptional attention to detail and the ability to work under pressure, to ensure effective coordination and completion of tenders within strict deadlines.
Job specification:
  Research and Identify opportunities for written bids/submissions
Lead, coordinate and determine the scope, timeline, preparation and submission of the bid from start to finish
Monitor bid progress to ensure all deadlines are met and follow up actions are completed
Conduct in-depth data analysis of customer requirements and key drivers for writing a successful bid
Interview subject matter experts to extract accurate information for bid responses
Write structured bids in response to customer requirements and key drivers
Create and submit responses to RFPs, Tenders, RFQs and Early Marketing Engagement opportunities
Support and provide key information to wider sales team in preparation for interviews, presentations and other follow up activities
Conduct analysis and organise wash up workshops for all bids and responses.
Create and maintain a portfolio of answers
Lead creative workshops to help us identify opportunities to improve our processes and approach to bids and other sectors
Work collaboratively with our sister company Invotra Limited to create bids on joint opportunities
Provide bid writing coaching and guidance to the wider sales team
Maintain our company profiles on tender portals and frameworks
Work with the team to build a business network and increase brand recognition
Minimum Experience Required:
3+ years writing bids in response to Public Sector opportunities
Proven track record of successful bids
Excellent verbal and written skills with an extensive vocabulary
Able to work to tight deadlines
Self motivated and highly driven
Good negotiating skills
Organised with good project management skills
Adaptable with the ability to multitask
Good listener and empathetic and able to build good working relationships with stakeholders
Confident and accomplished in using tools to create detailed and visually appealing bids
Minimum Required Qualifications:
A Level educated or equivalent
Nice to haves:
Experience with Digital Marketplace and Digital Outcomes & Specialists procurement processes
Experienced in the Public Sector tender process
Familiar with User Research, Digital Accessibility and Intranets
Knowledge of softwares to build and maintain response library
Familiar with using a CRM to track opportunities
Salary and benefits: 
£35 – 40k basic salary (OTE £60k)
Employer Assistance Programme
Enhanced Annual Leave
Hybrid Working
Competitive Remuneration
Fun, vibrant culture
Excellent career progression opportunities
Strictly no agencies
To apply for this role, send your CV across to jobs@invotra.com and quote 'Bid Writer' in the subject line, or complete the form HERE.